Convert waste platic to fuel oil plant product introduction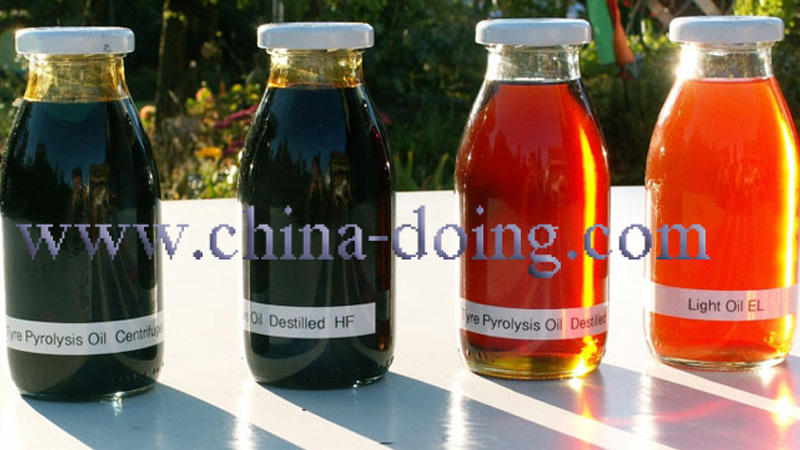 Convert waste plastic to fuel oil plant
The waste plastic now has become a serious pollution to our environment; always they are dumped or land filled. Thus will pollute the environment destroy the land.The plastic to fuel oil plan is an environmental friendly plant to convert the waste plastic to fuel oil.
Waste plastic to oil plant is widely applied worldwide. It will generate no pollution to the environment. The advantages of the waste plastic to fuel oil plant:
Energy saving:
1. Our plant is designed to use no external energy to heat the reactor. The natural gas is only used on the beginning when the plant starts. Once the machine is running the plant will use its own gas to heat the reactor. The waste gas will be recycled back to heat the reactor.
2. We have auto-welding technology to weld the reactor. The technology guarantees the sealing of the reactor thus improving the burning efficient and avoids blast.
3. The water used to cool the oil gas is non-contact with the process itself, keeping the water clean and uncontaminated.
Safe:
1. The vacuum system will guarantee the safety when plastic to fuel oil plant is running.The vacuum will prevent the oil gas from leaking.
2. The auto-welding technologies guarantee the sealing of the reactor. The technology makes the reactor seal well. Avoid accident.
3. It is dangerous to burn exhaust gas (C1 TO C4) without any safety equipments. During the process of converting waste plastic to fuel oil the waste gas will be transferred through the safety device first. Thus will guarantee the safety of burning the recycled off gas.
Environmental friendly:
We have well dedusting system to remove the ash to guarantee the lower commission to the environment.
The automatic carbon black discharging system will discharge the carbon black automatically which is seen as a solid waste. The carbon black is also a material of energy.
We have waste water disposal system to deal with the waste water. The water finally discharged is clean.
Technical parameter of convert waste platic to fuel oil plant
 
Items
Contents
1
Equipment type
DY-1-6
DY-1-8
DY-1-10
2
Raw material
waste plastic, waste tyre, waste rubber,
3
Structural form
Horizontal rotation
Horizontal rotation
Horizontal rotation
4
24-hour Capacity
6 ton
8 ton
10 ton
5
Oil yield
2.7-3.3ton
3.6 -4.4ton
4.5 -5.5ton
6
Operating pressure
Normal
Normal
Normal
7
Material of pyrolysis Reactor
Q245R
Q245R
Q245R
8
Thickness of pyrolysis Reactor
16mm
16mm
16mm
9
Rotate speed of pyrolysis Reactor
0.4turn/minute
0.4turn/minute
0.4turn/minute
10
Total power
19KW
19KW
19KW
11
Mode of cooling
Water cooling
Water cooling
Water cooling
12
Cooling area of condenser
100sqm
100sqm
100sqm
13
Kind of transmission
Internal gear drive
Internal gear drive
Internal gear drive
14
Noise dB(A)
≤85
≤85
≤85
15
Size of Reactor(D×L)
2200×6000
2200×6600
2600×6600
16
Working form
Intermittent operation
Intermittent operation
Intermittent operation
17
Delivery time
20days
20days
20days
18
Weight
27T
30T
35T