Waste motor&engine oil refinery machine product introduction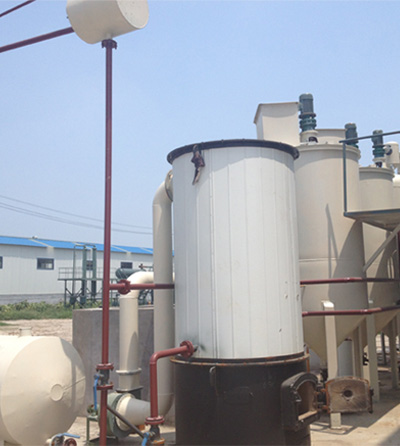 Waste oil refinery machine is a machine converts waste oil to diesel. It is an effective machine for recycling waste oil.
We adopt vacuum distillation system to refine waste motor&engine oil; this is the most effective method for refining the waste oil.
The waste oil will be pumped into reactor, and then the waste oil will be heated by the heat transfer oils. When the temperature of the waste oil rises, the waste oil will vaporize, and then we will add catalytic to purify oil or decoloration, after these processes the oil will be condensed into liquid. Thus the final product is liquid oil.
With the development of the economics and auto industry more and more engine oil, motor oil depreciation. The waste oil pollutes the water, also is a waste of energy. They are great harmful to the environment, they must be processed correctly, or they will pollute the environment. The waste engine&motor oil refinery machine can convert the waste motor&engine oil to diesel which can be directly used in diesel power generation, tractor, ship, etc.
Advantages:
1. With two years research and development of the refinery technology we can manufacture high quality pyrolysis plant.
2. Five purifying process ensure final diesel pure and high quality.
3. Diesel generated can be directly used for tractor, diesel power generation, ship, and so on.
4. Special boiler heating system will improve efficient, save energy.
Technical parameter of waste motor&engine oil refinery machine
Items
Contents
Model
DY-5t, DY-10t, DY-20t, DY-50t…
Raw material
waste motor&engine oil, plastic oil, tyre oil,
Structure form
Vertical (easy cleaning and maintenance)
Heating method
Indirect heating to prolong the machine service life
Operating pressure
Constant pressure
Heating material
Coal, charcoal, fuel gas, fuel oil
Average out-put oil rate
95%
Material of reactor
4 reactor with different material
Thickness of reactor
18mm
Mode of cooling
Recycled water cooling
Power in total
20 Kw
Service life
average 7 years
Land area
180㎡