Waste management about the waste plastic product introduction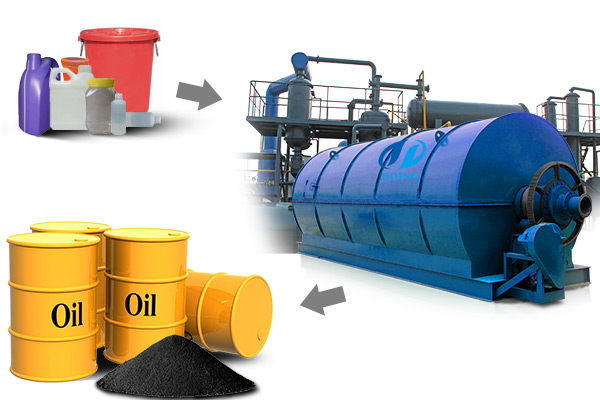 Now as the natural resources become scarcer and the cost of the manufacturing rises, the recycling is becoming more and more important. Especially with the development of the plastic products growing we have to deal with the waste plastic such as PP, PE, PET, and PS and so on. Waste management for the waste plastic management is to find the best way to solve the handle the waste plastics dumped on the land.
Traditional ways to deal with the plastic is to burn or dump, and there is not a special law domestic to manage the waste plastic specially. So the waste plastic management is confused. The waste plastic littered piled up is a serious pollution to the environment and the sea. The waste plastic stay underground for a very long time as a result of destroying the land. And if the waste plastic piled up beside the sea. The waste plastic will pollute the sea water. If burned, the waste plastic will generate toxic gas to the environment.
Now there is a technology to deal with the waste plastic named pyrolysis, the pyrolysis is a technology to convert the waste plastic to oil for fuel. The waste plastic can be divided into PE, PT, PP, PS, PET and so on. These waste plastics are composed of the C and H element, when heated these waste plastics will vaporize. The larger molecule will break into smaller molecule. At the special temperature the waste plastic will finish its pyrolysis process. Then we will get liquid fuel oil.
For the waste management, we mainly deal with the waste plastic. It is a very good system to deal with the waste plastic. For the waste plastic management, we convert the waste to energy, the technology solves the pollution the waste plastic brings and what is more we will generate the fuel oil to relieve the pressure of the less and less limited energy and the project will create great economics profits. The project will also bring job opportunities to the local. The green technology is clear to the environment. The waste manage will be a commercial feasible project equal to position of the industry such as manufacturing, IT, and so on. The technology to deal with the waste plastic is called pyrolysis, the pyrolysis is achieved by the machine called pyrolysis plant.
We henan doing mechanical equipment co,ltd are the manufacturer and supplier of the pyrolysis plant, All our products have passed the ISO ce and we have SGS report. Just little energy is required to run the machine. The cost of the pyrolysis plant is very low we have quality control system to make sure products qualified.
Technical parameter of waste management about the waste plastic
 
Items
Contents
1
Equipment type
DY-1-6
DY-1-8
DY-1-10
2
Raw material
waste plastic, waste tyre, waste rubber,
3
Structural form
Horizontal rotation
Horizontal rotation
Horizontal rotation
4
24-hour Capacity
6 ton
8 ton
10 ton
5
Oil yield
2.7-3.3ton
3.6 -4.4ton
4.5 -5.5ton
6
Operating pressure
Normal
Normal
Normal
7
Material of pyrolysis Reactor
Q245R
Q245R
Q245R
8
Thickness of pyrolysis Reactor
16mm
16mm
16mm
9
Rotate speed of pyrolysis Reactor
0.4turn/minute
0.4turn/minute
0.4turn/minute
10
Total power
19KW
19KW
19KW
11
Mode of cooling
Water cooling
Water cooling
Water cooling
12
Cooling area of condenser
100sqm
100sqm
100sqm
13
Kind of transmission
Internal gear drive
Internal gear drive
Internal gear drive
14
Noise dB(A)
≤85
≤85
≤85
15
Size of Reactor(D×L)
2200×6000
2200×6600
2600×6600
16
Working form
Intermittent operation
Intermittent operation
Intermittent operation
17
Delivery time
20days
20days
20days
18
Weight
27T
30T
35T