2 sets waste plastic pyrolysis plants installed in Yunnan, China Project Features
2 sets waste plastic pyrolysis plants installed in Yunnan, China Project Description

On November 15, two sets 10T/D waste plastic pyrolysis plants were successfully installed in Yunnan.This customer has a strong personal economic strength. He has a scrap car dismantling factory and a scrap iron purchase station in Yunnan, and is also a supplier of branded steel in Yunnan. In fact, the customer already bought one set waste plastic pyrolysis plant from we DOING company with another partner in April this year. After this waste plastic pyrolysis plant was installed and put into operation, all the condition is running well. The customer is very happy. That's why he came to visit us again with a new partner in August, and bought another two sets waste plastic pyrolysis plants.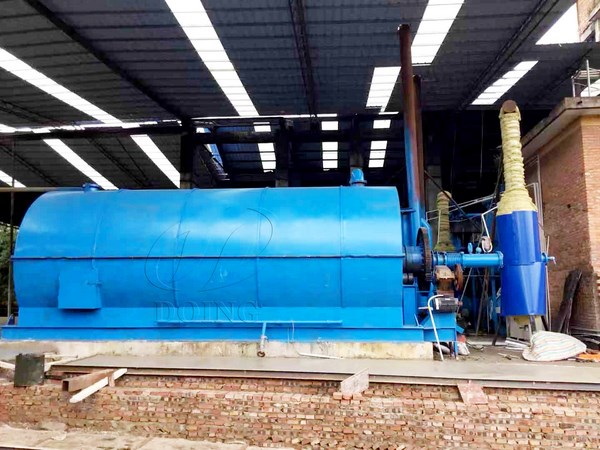 Waste plastic pyrolysis plants being installed in China
Actually, before the customer came to buy the first waste plastic pyrolysis plant, he did many research and visited many suppliers. Even that time he thought another design of coiler-type cooling system is better than our shell and tube condensers. But after he listened to our professional designers and engineers told him about the advantages of our design, he finally decided on our machine, and bought only one set for trial run at beginning stage. The fact shows that our waste plastic pyrolysis plant with shell and tube condensers could run well and function is good. So he came to buy another two sets waste plastic pyrolysis plants from us again.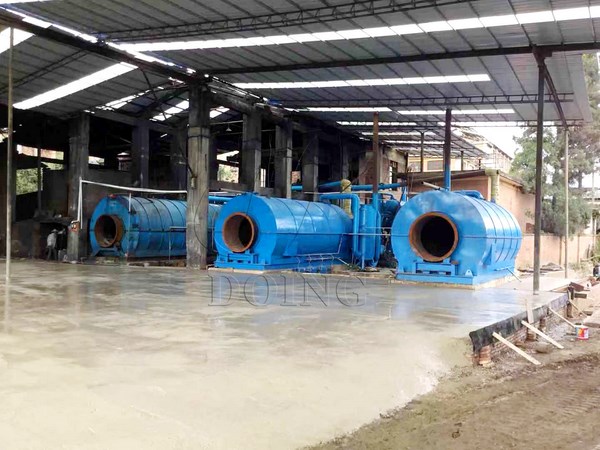 Waste plastic pyrolysis plants installed
About the details of our design, you could directly contact to us or leave message here. Our professional staff will get back to you ASAP.