Two sets of tire packing machines were packed and delivered from DOING Factory to the United States
On September 19, 2022, after verification and trial operation by workers of DOING Company, two sets of tire packing machines were successfully packed and sent to the United States from our production plant.
These two sets of tire packing machines ordered by our American customer were equipped with air compressors and cylinders, which can help customers save time and effort to pack two or three waste tires into one. This will reduce the space occupied by tire transportation or entering the waste tire pyrolysis plant, saving money and time.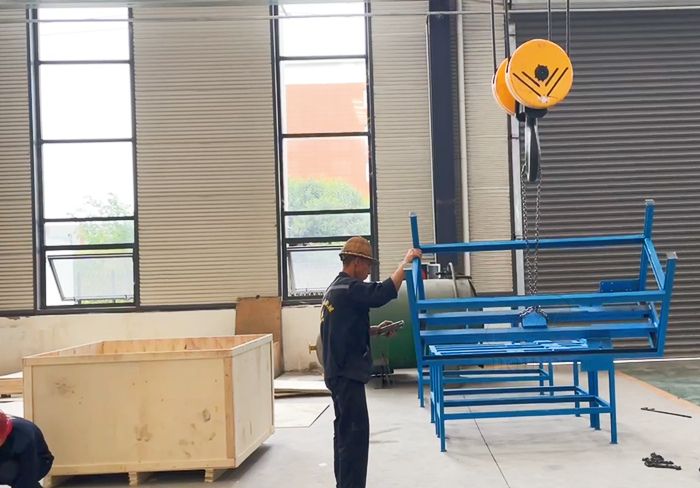 DOING factory tire packing machines
It will not be long before the American customer receives the setting machine and is ready to use it. Considering that customers may be unfamiliar with the equipment, our sales manager specially went to the factory to shoot a video guide for equipment installation in advance, and made a detailed display from the display of equipment accessories to the detailed installation process for customers' reference.
With high-quality equipment, cost-effective, and comprehensive services, Henan Doing Company has become the first choice for many customers to purchase tire packing machines and related waste tires to diesel pyrolysis plant and distillation plant. Welcome all clients to send inquiries to us if you are interested in our tire recycling machines.
Inquiry more two sets of tire packing machines were packed and delivered from doing factory to the united states information
Leave a message in the below form to get more information about pyrolysis plant project, our engineer will contact you ASAP to analysis pyrolysis plant project cost for you.