Hubei 4 sets 10T/D waste plastic pyrolysis plant delivery
Hubei Tongshan's customers previously have operated a earth furnace stove. Due to the importance attached by the state to environmental protection in recent years, and the introduction of relevant environmental regulations this year, the previous earth furnace stove was closed. Due to certain industry experience and resources, the customer has handled the legal procedures for environmental assessment in the local area. He ready to take legal channels to operate waste plastic pyrolysis plant.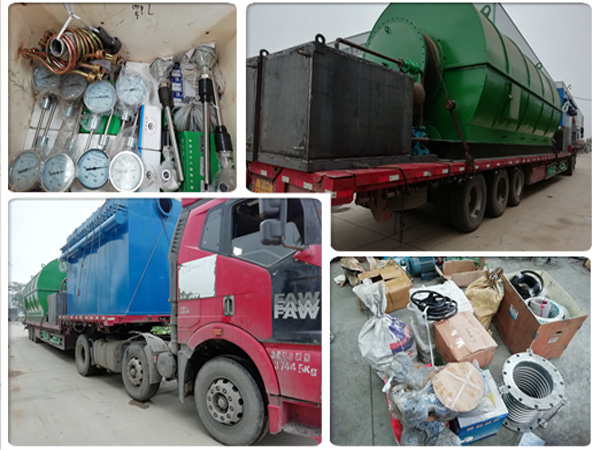 4 sets 10T/D waste plastic pyrolysis plant delivered to Tonshan,Hubei Province

After comparing many domestic plastic pyrolysis plant manufacturers, they finally chose to cooperate with us. The investment scale of Hubei customers is relatively large, and he was going to purchase 6 sets of 10 tons of waste plastic pyrolysis plant from us. At present, we have signed an order with 4 sets of equipment, and the remaining two sets of equipment have been successfully tested and installed. Hope the 4 sets waste plastic pyrolysis plant bring profits to our Hubei customer sooner!

Inquiry more hubei 4 sets 10t/d waste plastic pyrolysis plant delivery information
Leave a message in the below form to get more information about pyrolysis plant project, our engineer will contact you ASAP to analysis pyrolysis plant project cost for you.