Pyrolysis Plant FAQ /Technology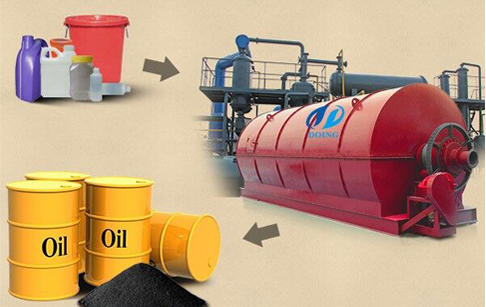 Conversion of waste plastic into fuel
And the plastic has been one of the most common materials since the beginning of 20th century because of its durability, low cost and light weight. Plastic makes up around 30% of all rubbish collected. This includes plastic bottles, containers, plastic wrap, packaging, electronic goods, car body parts, etc. Because the plastic is slow to degrade, this kind of waste becomes a problem for many people. As we all know, plastics are not only pollute the lands, waterways and oceans, but also affect the marine animals and humans, leading to the metabolic disturbance. So, solving the plastic pollution has become the imminent thing and is the primary task for people. The best method to handle the waste is to turn waste into wealth and recycle the resources. Therefore, plastic pyrolysis and plastic recycling are key components to waste reduction.Henan Doing produced Conversion of waste plastic into fuel ,the Conversion of waste plastic into fuel adopt pyrolysis technology pyrolysis waste plastic to fuel oil.

Conversion of waste plastic into fuel working process
Conversion of waste plastic into fuel working process

1. Put dried plastic waste into reactor and the quantity shall be controlled under 2/3 of reactor for rotating more smoothly. Then close the feeding door.

2. The Conversion of waste plastic into fuel includes two stages. From 100℃ to 250 ℃ is the preliminary stage. The light oil gas shall be released at 100 ℃ and fluid oil shall be released at 120℃ . From 280℃ to 350℃is the top output rate interval. Oil gas will be collected into manifold, heavy particles and oil will be gathered and liquefied in center of manifold and drop down into the heavy oil tank. The lighter gas will rise up to the multi-functional oil condensers, then be liquefied into oil and stored in the oil tank. The incondensable gas through de-sulfuration and de-dusting by hydroseal will be led to heat the furnace for reducing the energy cost.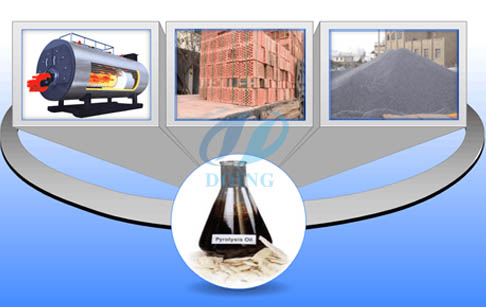 Fuel oil application

3. Cool down the plastic pyrolysis reactor after the process. Carbon black will be discharged automatically when the temperature falls down to 50-70 degrees.
Inquiry more pyrolysis plant technology information
Leave a message to get more information about conversion of waste plastic into fuel?.Our engineer will contact you ASAP to analysis pyrolysis plant project cost for you.