Pyrolysis Plant FAQ /Technology
Turning plastic/tire into fuel is ideal, but it must be carried out with the proper pyrolysis plant. If you haven't choose the top quality pyrolysis plant, the process will be slow and difficult to control. You may feel that you should do something, which of course is a proper pyrolysis plant may be helpful. It simplifies the process and it is help for your business.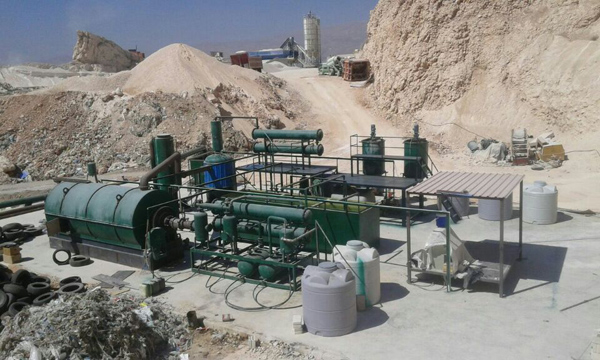 Henan DOING Machinery Equipment Co., Ltd. pyrolysisplant finshed install in Lebanon
If you are looking to buy the top quality pyrolysis plant, firstly you need to find the ideal manufacturer.
Please allow me to share the guidelines and make them a more natural process.

Experience evaluation

Your investment should not be blind unless you are content to lose money or take risks.

The experiences of pyrolysis plant manufacturers of must be considered and see what equipments they are mainly specialized in. If you are satisfied with what they are manufacturing including their quality, then go further to second step.


Henan DOING Mechanical Equipment Co., Ltd. is a manufacturer dedicated to the research and development of environmentally friendly large and medium-sized renewable energy recycling and pyrolysis plant. It has been a leader in the industry for its excellent products, sincere service and good reputation. The company has a research institute and a new product experimental base for the development of new products. So far, Henan DOING Mechanical Equipment Co., Ltd's pyrolysis plant has been successfully installed and operated in more than 50 countries and regions, such as Italy, Macedonia, Iran, Egypt, Mexico, Ecuador, Haiti, Congo, Uganda, Nigeria, India, Pakistan, Thailand, Malaysia. , Bangladesh, Guatemala, etc.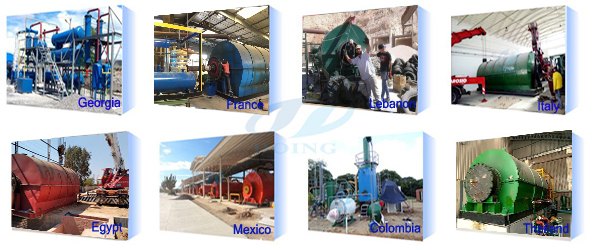 Henan DOING Mechanical Equipment Co., Ltd. pyrolysis plant insatalltion project cases

Cost-effective

Cost will be what you really want to know and the most important thing when you're planning to buy a pyrolysis plant, especially a top quality pyrolysis plant.
Of course, except the quality, there are many features of the pyrolysis plant would affect the cost. Before you decide to buy the pyrolysis plant from one manufacturer, cost-related features are necessary to be considered.

Now if you're just working on the cost analysis, please feel free to contact us and tell us with your specific requirements for pyrolysis plant configuration. We will develop a full set of project feasibility report analysis and ROI analysis for you



How to compare?

Before you decide to buy a pyrolysis plant, don't hesitate to evaluate the manufacturer of pyrolysis plant,because there are many manufacturers in the market and everyone say that they provide the best pyrolysis plant. You need to take the time to evaluate how is their pyrolysis plant? not only the price, but also the most important is the quality, also the details of the pyrolysis plant.

Keep in mind that if you really know what exactly do you want to get, it will be a factor to compare the pyrolysis plant.

If you are choosing pyrolysis plant and don't know which manufacture could provide a better plant for you , you are welcome to come to Henan Dongying Machinery Equipment Co., Ltd. to meet with our professional team, engineers and technology and decide which to buy.


Characteristics of pyrolysis plant produced by Henan DOING Mechanical Equipment Co., Ltd.: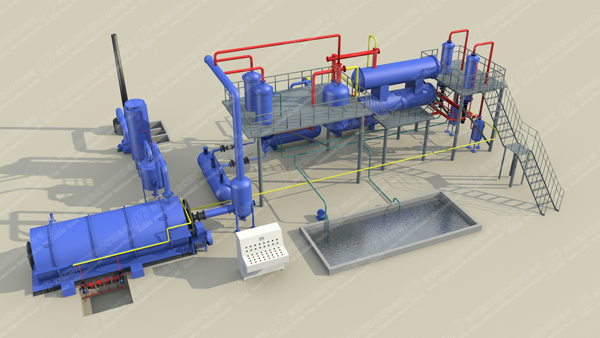 Henan DOING Mechanical Equipment Co., Ltd. 3D pyrolysis plant


1. The quality is reliable, safe, environmentally friendly, long life and easy to operate.

2, Can provide process design, installation, commissioning, generation of technical personnel;

3. Undertake the relocation, technical transformation and turnkey projects of the old factory.

The raw materials that can be processed by pyrolysis plant are waste tires, waste plastics and other raw materials. Our pyrolysis plant could extract fuel oil, carbon black, steel wire from these waste tires and waste plastics.Most importantly the entire pyrolysis process is environmentally friendly and non-polluting.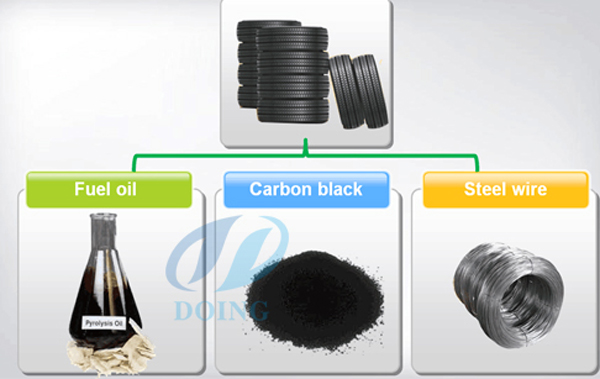 Pyrolysis plant final products
Pyrolysis plant process: (taking waste tires as raw materials for example)


Henan DOING Mechanical Equipment Co., Ltd. pyrolysis plant working process


a feeding, it takes 1-2 hours, tires below 1.4 meters can be directly fed into the whole tire, large tires need to be cut first and then fed;

b heating, it takes about 10 hours, generally heating up to 2 hours will produce oil and gas;

c cooling, the oil and gas is condensed into oil through the cooling system;in order to make sufficient cooling effect and get high oil output, our pyrolysis plant adopts 3 steps cooling system, include 2 vertical condensers,2 horizontal condensers and 2 cooling tower, thus to get fully cooling effect.

d Exhaust gas recycling, in the process of pyrolysis, in addition to oil and gas, there will be some flammable but non-condensable gas, we call it "exhaust gas", this gas can be directly recovered for heating cracking reactor to save fuel ;

e Carbon black and steel wire slagging. After the oil and gas is discharged, the residual materials inside the reactor needs to be discharged to carry out a new pyrolysis process. These residual materials mainly include the steel wire and carbon black of the tire.



Customer all over the world visit our company
Henan DOING Mechanical Equipment Co., Ltd. adheres to the principle of "safety, high efficiency and low consumption" with its high service and technology aggregation enterprise's own competitiveness, and is highly praised and trusted by users at home and abroad. Henan DOING Mechanical Equipment Co., Ltd. welcomes domestic and foreign customers to visit!



More products
Inquiry more pyrolysis plant technology information
Leave a message to get more information about top quality pyrolysis plant manufacturer in china.Our engineer will contact you ASAP to analysis pyrolysis plant project cost for you.