Pyrolysis of waste plastic to oil product introduction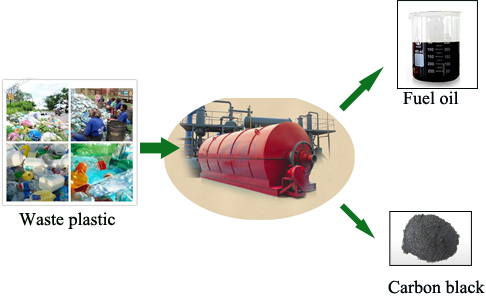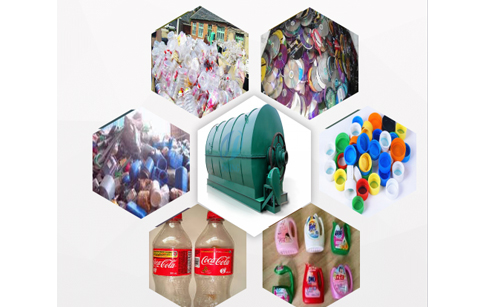 Pyrolysis of waste plastic to oil

Pyrolysis of waste plastic to oil is a kind of machinery used to convert waste plastic to oil.you can use waste plastics as raw materials and finally you will get qualified plastic oil and carbon black. One of the biggest advantages of Doing pyrolysis of waste plastic to oil is that it makes for a profitable business. For example, the plastic oil can be widely used as fuel oil in industries such as steel, iron and boiler factories, ceramics, power or chemical industries or hotels, restaurants etc. or used for generators to get electricity. The carbon black can be used for making construction bricks with clay. Even the gas can be recycled to heat the reactor as fuel, which will save energy for the whole recycling process of plastic.
Pyrolysis of waste plastic to oil pyrolysis technology

Pyrolysis of waste plastic to oil is processing waste plastics

Pyrolysis of waste plastic to oil adopts the latest waste to fuel technology which also called pyrolysis technology.By this technology ,waste plastic can be converted into fuel oil as well as carbon black.As a professional manufacturer ,we can provide you that palstic to oil process is safe,energy saving and environment friendly.
In the process, the waste plastics will firstly be put into an oxygen-free reactor and be heated to the temperature about 400 degrees. At such high temperature, the plastics melt and release gas. Most oil gas will be sent into the oil condenser to be liquefied. The small part of combustible gas that can not be liquefied will be transported to the hydroseal through the pipeline, after desulfurization, cleaning and purification by hydroseal, this part of the gas will be transported directly to the special gas gun to heat the reactor. After finished oil production, the temperature of reactor will be down, at the same time, carbon black will be discharged. Lastly, the smoke can achieve national emission standard through the dedusting system and can be discharged in the air directly.
Plastic to oil fantastic machine final product and application
Pyrolysis of waste plastic to oil final product is fuel and carbon black, the fuel can applied to industril ,the carbon black can directly sold in the market.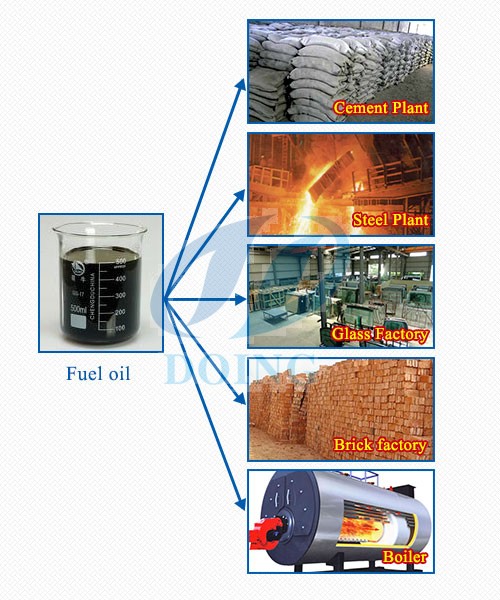 Technical parameter of pyrolysis of waste plastic to oil
 
Items
Contents
1
Equipment type
DY-1-6
DY-1-8
DY-1-10
2
Raw material
waste tyre, waste plastic, waste rubber,
3
Structural form
Horizontal rotation
Horizontal rotation
Horizontal rotation
4
24-hour Capacity
6 ton
8 ton
10 ton
5
Oil yield
2.7-3.3ton
3.6 -4.4ton
4.5 -5.5ton
6
Operating pressure
Normal
Normal
Normal
7
Material of pyrolysis Reactor
Q245R
Q245R
Q245R
8
Thickness of pyrolysis Reactor
16mm
16mm
16mm
9
Rotate speed of pyrolysis Reactor
0.4turn/minute
0.4turn/minute
0.4turn/minute
10
Total power
19KW
19KW
19KW
11
Mode of cooling
Water cooling
Water cooling
Water cooling
12
Cooling area of condenser
100sqm
100sqm
100sqm
13
Kind of transmission
Internal gear drive
Internal gear drive
Internal gear drive
14
Noise dB(A)
≤85
≤85
≤85
15
Size of Reactor(D×L)
2200×6000
2200×6600
2600×6600
16
Working form
Intermittent operation
Intermittent operation
Intermittent operation
17
Delivery time
20days
20days
20days
18
Weight
27T
30T
35T