A regular Indian customer reordered a set of carbon black briquetting machine from Doing Company
On May 7, 2022, our regular Indian customer chose to order equipment from Doing Company for the third time, and purchased a set of carbon black briquetting machine. He bought the carbon black briquetting machine mainly because he wanted to briquete carbon black, one of the products obtained from the 12TPD waste tire pyrolysis plant he purchased before, in order to sell it at a higher price in the market.
Black briquetting machine
This Indian customer pays great attention to the quality of the equipment, so why is DOING able to make this India so trustworthy and reordered equipment many times? There is no doubt that this is inseparable from Doing's professionalism and the cost-effective equipment. The Indian customer said that after multiple comparisons, he found that Doing Company has a professional R&D and production team, which strictly controls the technical design of equipment and production quality. And for the needs of this Indian customer, our sales managers and engineers can customize specific solution, and also combine our project cases and equipment operation videos as customer reference. Therefore, this Indian customer purchased our equipment at ease.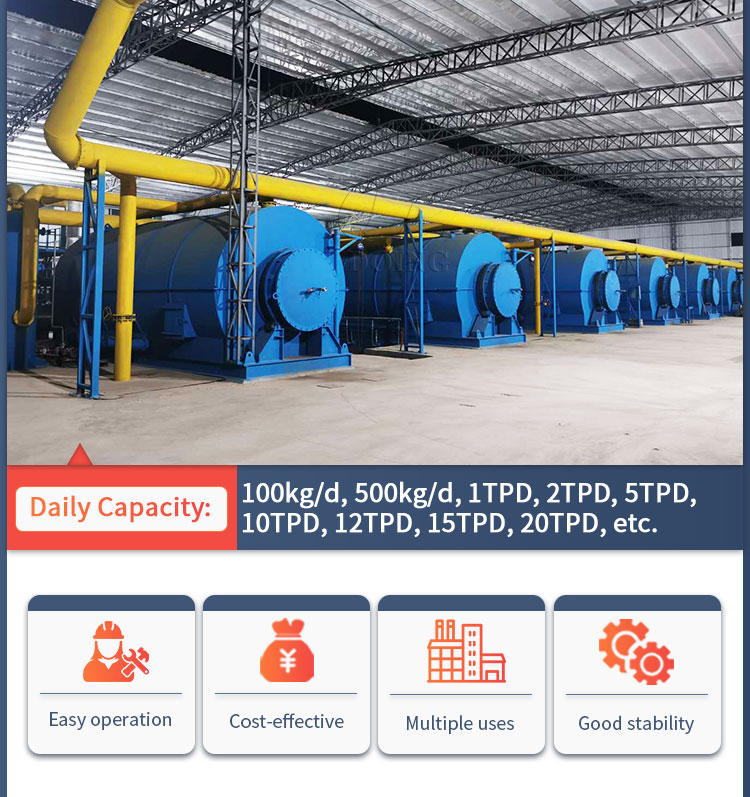 When the Indian customer installed the equipment for the first time and put it into production for a period of time, he found that the equipment of Doing Company run stably and the after-sales service was timely, and it was indeed trustworthy. Therefore, when there were new demands, this Indian customer did not hesitate to buy waste tire pyrolysis plant and carbon black briquetting machine from Doing again.
Since Doing Company was established 11 years ago, we have helped customers in more than 90 countries and regions around the world to install waste tires, waste plastics and waste oil to diesel recycling equipment. If you also have related project investment ideas, welcome to consult us for professional advice and customize equipment at factory prices!
Inquiry more a regular indian customer reordered a set of carbon black briquetting machine from doing company information
Leave a message in the below form to get more information about pyrolysis plant project, our engineer will contact you ASAP to analysis pyrolysis plant project cost for you.