Pyrolysis Plant FAQ /Technology
Tyre pyrolysis machine can effectively solve waste tyre pollution by converting tyres to oil, so attract more and more people. A more important reason why our tyre pyrolysis machine is so popular is that it is no pollution to environment because we design perfect pollution control system for our tyre pyrolysis machine.

The following are commonly used pollution control systems in our tyre pyrolysis machine and their functions:
1. Tail gas cleaning system:
After all the oil gas are cooled down to oil, there will be some tail gas which cannot be cooled but can be used for combustion heating reactor to save fuel. However, if the tail gas is directly burned, it will produce unbearable foul smell. This will not only harm the workers' health, but also lead to complaints from those around them. Therefore we need to equip the tail gas cleaning system to remove the harmful gas such as hydrogen sulfide in the exhaust gas before it is burned, and then use it for the combustion heating reactor, so as to solve the odor problem of the factory.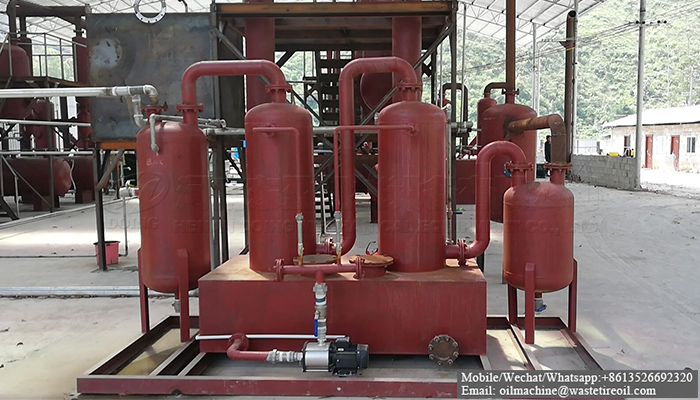 DOING tail gas cleaning system

2. Water film dust removal device and desulfurization tower device:
When the fuel is burned to heat the reactor, some smoke will be generated. If it is directly discharged, it will cause air pollution. Therefore the water film dust collector is required to discharge the dust and particulates in the smoke. It can meet the environmental protection standards of developing countries and underdeveloped countries. However for some developed countries with higher environmental protection standards, it is necessary to equip higher-level desulfurization towers, which can not only remove dust, but also remove sulfides.

Desulfurization tower device for smoke removal

3. Carbon black screw elevator and carbon black air transportation system:
When discharging black carbon, the carbon black screw elevator is usually used to discharge the carbon black, which can avoid the phenomenon of random black flying and also save labor. However for some developed countries with higher environmental protection standards, it is recommended to equip with the carbon black air transportation system, which is a completely closed system. Carbon black is collected into the carbon black temporary storage tank through air transportation pipeline, so there is no need to worry about the pollution of the plant.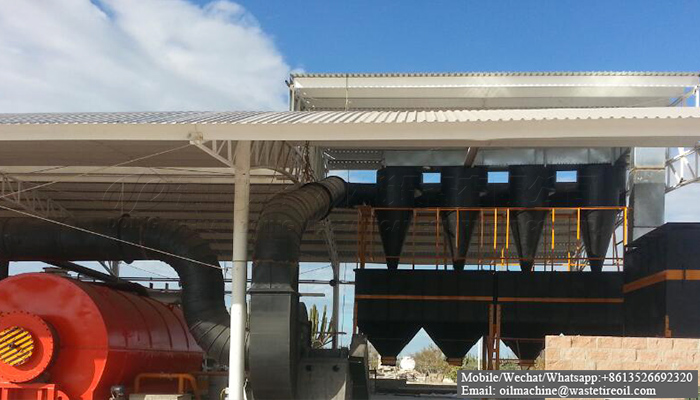 Carbon black air transportation system for higher environmental protection standard
In recent years, due to the increasing attention paid to environmental protection issues, more and more countries have improved environmental protection standards. If you want to start a tyre pyrolysis machine project, better choose the equipment with pollution control system. As for more details, contact us please.
Inquiry more pyrolysis plant technology information
Leave a message to get more information about does your tyre pyrolysis machine have pollution to environment?.Our engineer will contact you ASAP to analysis pyrolysis plant project cost for you.