Pyrolysis Plant FAQ /Technology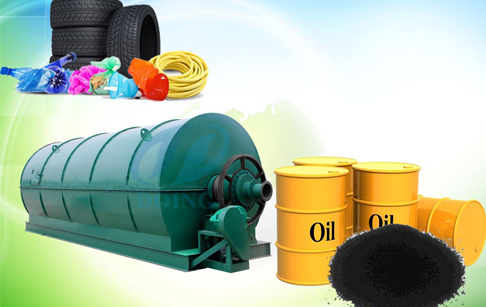 Pyrolysis plant recycling waste tyre/plastic to fuel oil

The pyrolysis plant is a machine that converts waste plastic,tires and rubber and other waste materials into pyrolysis oil, carbon black and hydrocarbon gas. The pyrolysis project can reduce the volumes of the waste products and help human protect the environment.

Different capacity of pyrolysis plant have different cost. And also different desgins of pyrolysis plants have different cost. For example, the new design of pyrolysis plant with 10ton capacity, it is about 45000-55000USD. But if you want to save some cost, our engineer also can design the most efficient machine solutions for you.
Inquiry more pyrolysis plant technology information
Leave a message to get more information about cost of pyrolysis plant?.Our engineer will contact you ASAP to analysis pyrolysis plant project cost for you.