Pyrolysis Plant FAQ /Technology
Used oil can be distilled into usable diesel fuel.
Oil lasts for thousands of years. Once it is refined and used in our vehicles only to be discarded 3,000 miles later, it is still in a form that will keep for many years. The same technology however that distills motor oil from crude oil is essentially the same technology that distills used oil into diesel fuel. There have one machine can refining used motor oil to diesel fuel, that is waste oil distillation machine.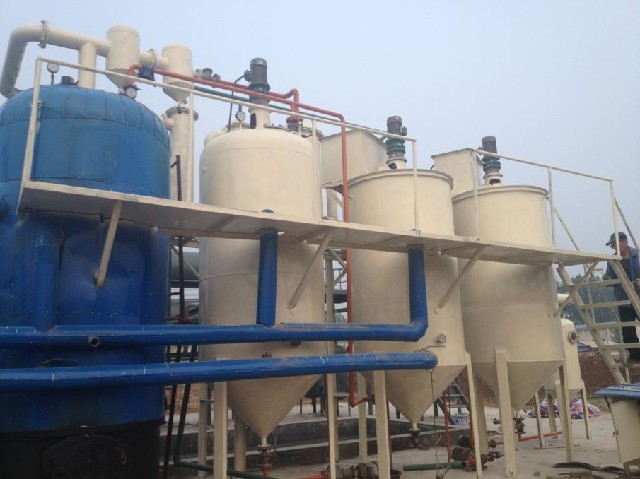 Waste oil distillation machine

Waste oil distillation machine is comprehensiveness equipment which is used for tire oil, plastic oil, old oil to distill, purify, fade,anti-oxidate and remove odor.
Waste oil distillation machine characteristic :
1. steel frame construction :
(1)floor area is small
(2)beautiful outside
(3)easy to control
2 building block design
(1)convenient transportation
(2)easy to install and repair
3.save energy
(1)Thermal insulating layer can save energy
(2)High heat utilization
4. Environment-friendly design
The waste gas from hearth will be renewed, guarantee no polution.
Diesel fuel usage:
Diesel fuel can directly add into tractor, trucks, power generator and ship etc.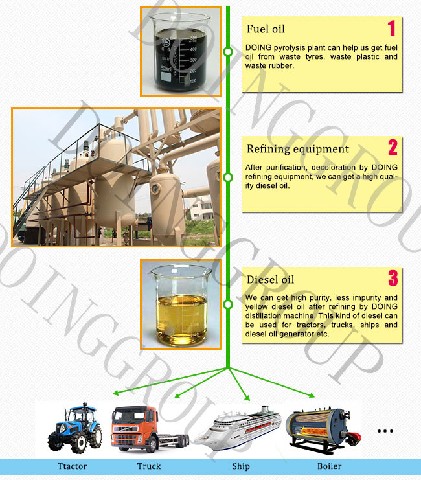 Diesel fuel usage
Inquiry more pyrolysis plant technology information
Leave a message to get more information about how to distill used motor oil for diesel fuel?.Our engineer will contact you ASAP to analysis pyrolysis plant project cost for you.